The Jewish Community Foundation of New Mexico partners with charitable organizations and congregations to build resources to meet your current and future needs. The Foundation is committed to financial oversight, effective stewardship of assets, and philanthropic education for your leadership and donors.
We offer organizations and congregations a variety of services:
Organization Endowment Fund
Minimum $10,000
Established by organization to preserve corpus permanently
Annual distributions are made from available earnings based on spending rate
Additional contributions can be made by organization at any time in any amount
Organization Non-Endowed (Expendable) Fund
Minimum $10,000
Distributions can be made from both initial investment and earnings at any time
Additional contributions can be made by organization at any time in any amount
Leadership and Donor Education
We can meet with your organization's board members, leadership teams, individuals or small groups of donors to share ideas and best practices related to effective philanthropy.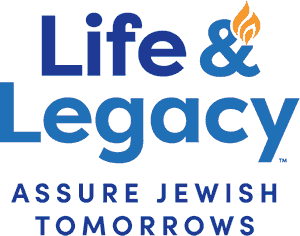 LIFE & LEGACY Initiative
The Jewish Community Foundation is excited to continue our 5-year partnership with the Harold Grinspoon Foundation to "Assure Jewish Tomorrows" in New Mexico.
Through this program, more than 315 donors have committed to make a legacy gift to one or more local Jewish organizations. Total estimated value of endowment gift commitments reached $6.3 million with over $777,600 added to organization endowment funds to-date.
LIFE & LEGACY is an endowment program designed to help donors create permanent legacy gifts, demonstrating their belief in the continuity of Jewish life in New Mexico for generations to come. Working together with Jewish organizations and synagogues in Albuquerque, Los Alamos and Santa Fe, this program helps individuals and families create ongoing support for the Jewish causes they care about.
Partners participating in this collaborative effort:
Congregation Albert
Congregation B'nai Israel
Congregation Nahalat Shalom
HaMakom (Santa Fe)
JCC of Greater Albuquerque
JCC of Greater Albuquerque – Jewish Care Program
Los Alamos Jewish Center
New Mexico Jewish Historical Society
Temple Beth Shalom (Santa Fe)
Todah Rabah — we appreciate our legacy donors!
All of us, regardless of age, wealth, or affiliation, can help sustain a vibrant Jewish community.
Download LIFE & LEGACY Letter of Intent
Download LIFE & LEGACY Gift Confirmation Form
We appreciate the support of our Legacy Celebration sponsor:

To learn more about LIFE & LEGACY, contact our Executive Director, 505.348.4472.